GHS- LPN- Contigent- West Pavilion, Detroit Campus

General Summary:
Responsible for direct care of patients on dialysis. Strives to fulfill the organization's mission, values, philosophy and goals.
Do you love patient focused healthcare? Do you want the opportunity to get to know your patients better? Do you like being part of a team that you can count on? Do you want to be part of an organization where you matter and can make a positive difference?
Working at Greenfield Health Systems is about making a difference-each and every day.
Come join our team. We're hardworking, dedicated, and know that what we do makes a difference. We pride ourselves on a culture where safety is number one and where a job well done does not go unnoticed. Our team members are always encouraged to become the best they can be through growth and education.
In addition to the great benefits provided by Henry Ford Health System, you will also have the opportunity to:
· Attend an annual Renal Care Symposium that is free to our team members and offer Continuing Education Credits
· Learn a new Specialty
· Expand your nursing skills
· Further your career by participating in a Nursing Program for Advancing Care (NPAC)
· Become Dialysis Certified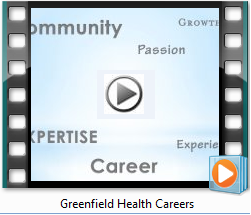 PRINCIPAL DUTIES AND RESPONSIBILITIES:
1. Demonstrates ability to observe and monitor patients on an ongoing basis, keeping in mind age-specific needs.
2. Demonstrates ability to respond in emergency situation.
3. Participates in primary care nursing/case management.
4. Performs blood drawing procedures glucose testing and other special bloods).
5. Maintains neat and safe work area.
6. Monitors and adjusts dialysis therapy to meet the needs of the patient, keeping in
mind age-specific needs.
7. Administers and monitors medication according to policy.
8. Contributes to on-going patient education and rehabilitation.
9. Serves as a referral source for the patient.
10. Documents nursing care and observations, (e.g. pre-post vitals and completion of treatment records).
11. Demonstrates a professional approach to job.
12. Communicates with other hospital departments, outside agencies and dialysis facilities.
13. Functions as a part of an interdisciplinary team.
14. Treats patients and families with respect and dignity.
15. Demonstrates flexibility in work situation.
16. Demonstrates ability to plan work activities.
17. Follows infection control policies and procedures (e.g., hand washing, face shield, and gloves).
18. Follows operational activities specific to assigned unit, (e.g., call-in times, equipment and machine checks, breaks).
19. Demonstrates ability to minimize waste in assigned unit.
20. Demonstrates acceptance of constructive criticism and direction from supervisor.
21. Demonstrates problem-solving methodologies for benefit of patients/significant
others, the patient care area, and the nursing profession. Does so within scope of authority.
22. Carries out doctor's orders within parameters of role.
23. Demonstrates technical and task-oriented skills (e.g., cannulation, machine set-up, disinfection).
24. May be required to take on-call in acute settings.
25. Will strive to fulfill the organization's mission, values, philosophy and goals
26. Demonstrate willingness and ability to work effectively in a complex and changing environment.
27. Complete all required and assigned in-services and online education and demonstrate incorporation of the teaching/learning as appropriate to position.
28. Rigorously adhere to all infection control/infection prevention requirements.
29. Adhere to confidentiality and HIPPA safety and privacy requirements.
30. Performs other duties as assigned.
EDUCATION/EXPERIENCE REQUIRED:
Graduation from an accredited LPN school. One year of previous LPN experience preferred.
CERTIFICATIONS/LICENSURES REQUIRED:
Current licensure in the State of Michigan as an LPN.
     Overview
       Henry Ford Health System, one of the largest and most comprehensive integrated U.S. health
       care systems, is a national leader in clinical care, research and education.  The system includes
       the 1,200-member Henry Ford Medical Group, five hospitals, Health Alliance Plan (a health
       insurance and wellness company), Henry Ford Physician Network, a 150-site ambulatory
       network and many other health-related entities throughout southeast Michigan, providing a
       full continuum of care.  In 2015, Henry Ford provided $299 million in uncompensated care.
       The health system also is a major economic driver in Michigan and employs more than 24,600
       employees.  Henry Ford is a 2011Malcolm Baldrige National Quality Award recipient.  The
       health system is led by President and CEO Wright Lassiter III.  To learn more, visit HenryFord.com.
     Benefits
       Whether it's offering a new medical option, helping you make healthier lifestyle choices or
       making the employee enrollment selection experience easier, it's all about choice.  Henry
       Ford Health System has a new approach for its employee benefits program - My Choice
       Rewards.  My Choice Rewards is a program as diverse as the people it serves.  There are
       dozens of options for all of our employees including compensation, benefits, work/life balance
       and learning - options that enhance your career and add value to your personal life.  As an
       employee you are provided access to Retirement Programs, an Employee Assistance Program
       (Henry Ford Enhanced), Tuition Reimbursement, Paid Time Off, Employee Health and Wellness,                 and a whole host of other benefits and services.  Employee's classified as contingent status are not         eligible for benefits.    
Equal Employment Opportunity/Affirmative Action Employer
Equal Employment Opportunity / Affirmative Action Employer Henry Ford Health System is
committed to the hiring, advancement and fair treatment of all individuals without regard to
race, color, creed, religion, age, sex, national origin, disability, veteran status, size, height,
weight, marital status, family status, gender identity, sexual orientation, and genetic information,
or any other protected status in accordance with applicable federal and state laws.